Ueli Steck's Death Anniversary: Climbers follow the 'Swiss Machine' footsteps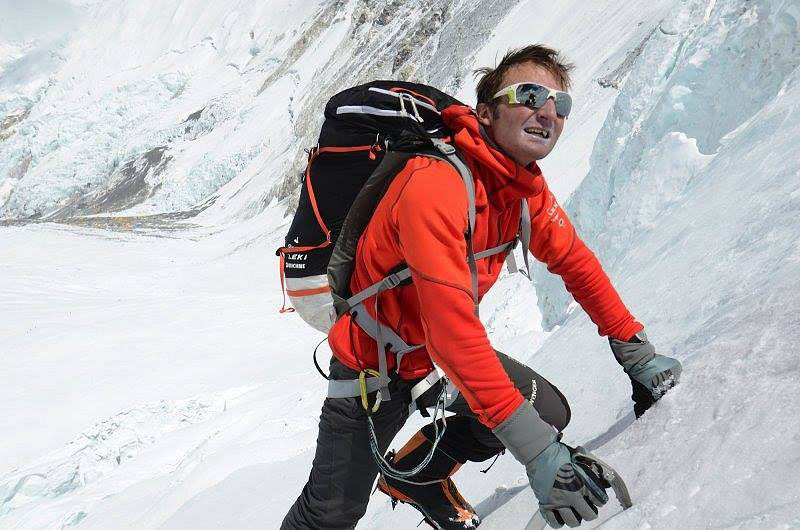 File photo of Ueli Steck. Courtesy: epictv
---
"One year ago today, Ueli Steck didn't return from one of his acclimating tours in his beloved Himalayan mountains."
On behalf of the Ueli's family, spokesperson Andreas Bantel today circulated a message thanking all for their support and understanding as well as for all the help the family members received since Ueli has left them.
A year has passed since Ueli (41), popularly known as 'Swiss Machine' in the mountaineering world, was killed in an accident near Camp II on Mt Everest.
The loving memories never die.
A group of climbers has already headed to the Mt Everest region to continue the unfinished bid of the world's famous alpinist on the roof of the world. The climbers have decided to follow the footsteps of the greatest climber of his generation.
Romanian climber Horia Colibășanu and Slovak mountaineer Peter Hámor decided to follow the footsteps of the multiple-record holder alpinist by attempting to climb Mt Everest by never repeated West Ridge/Hornbein Couloir route without using supplemental oxygen.
They have already reached above Camp I to attempt from the West Face on Mt Everest with a plan to traverse to Mt Lhotse. "They want to continue with the Ueli's unfinished bid," Nima Nuru Sherpa, Managing Director at Cho-Oyu Treks said.
Tenjing (Tenji) Sherpa, who was on Mt Everest last year with the Swiss alpinist, also decided to attempt to climb Mt Everest without using supplemental oxygen. "I want to dedicate my climb to Ueli," he told THT from the base camp. Tenji said he would climb Mt Everest and traverse to Mt Lhotse without using oxygen. French climber Jonathan Griffith, along with three more climbing Sherpas, has been filming Tenji's climbing activities.
Ueli, who won two Piolet d'Or awards in 2009 and 2014, is also famous for his speed records on the North Face trilogy in the Alps. He won his second award in 2014 after making the first solo ascent of Mt Annapurna. Ueli who was the first recipient of the Eiger Award for his mountaineering achievements in 2008, also completed his 82 Summits project, ascending all 4,000m peaks in the Alps, in 61 days in 2015.
The Ueli Steck family spokesman said,
"It's been difficult for us all to accept that he has passed away. We miss him dearly and he stays in our thoughts."
"We're thankful for all the love and care we were given in this hard time of saying goodbye and letting go. We will all remember Ueli with gratefulness and joy."
According to Tendi Sherpa, Managing Director at Royal Orchid Treks, a memorial monument to Ueli Steck was set up at the Thokla area by placing a two-colored prayer flag in the Mt Everest region.
---
Originally published on "The Himalayan Times", https://thehimalayantimes.com/nepal/ueli-stecks-death-anniversary-climbers-follow-the-swiss-machine-footsteps, Accessed on April 30, 2018.
---