Two Nepali mountain guides on Mt Manaslu winter expedition in alpine style
Published on December 20th, 2020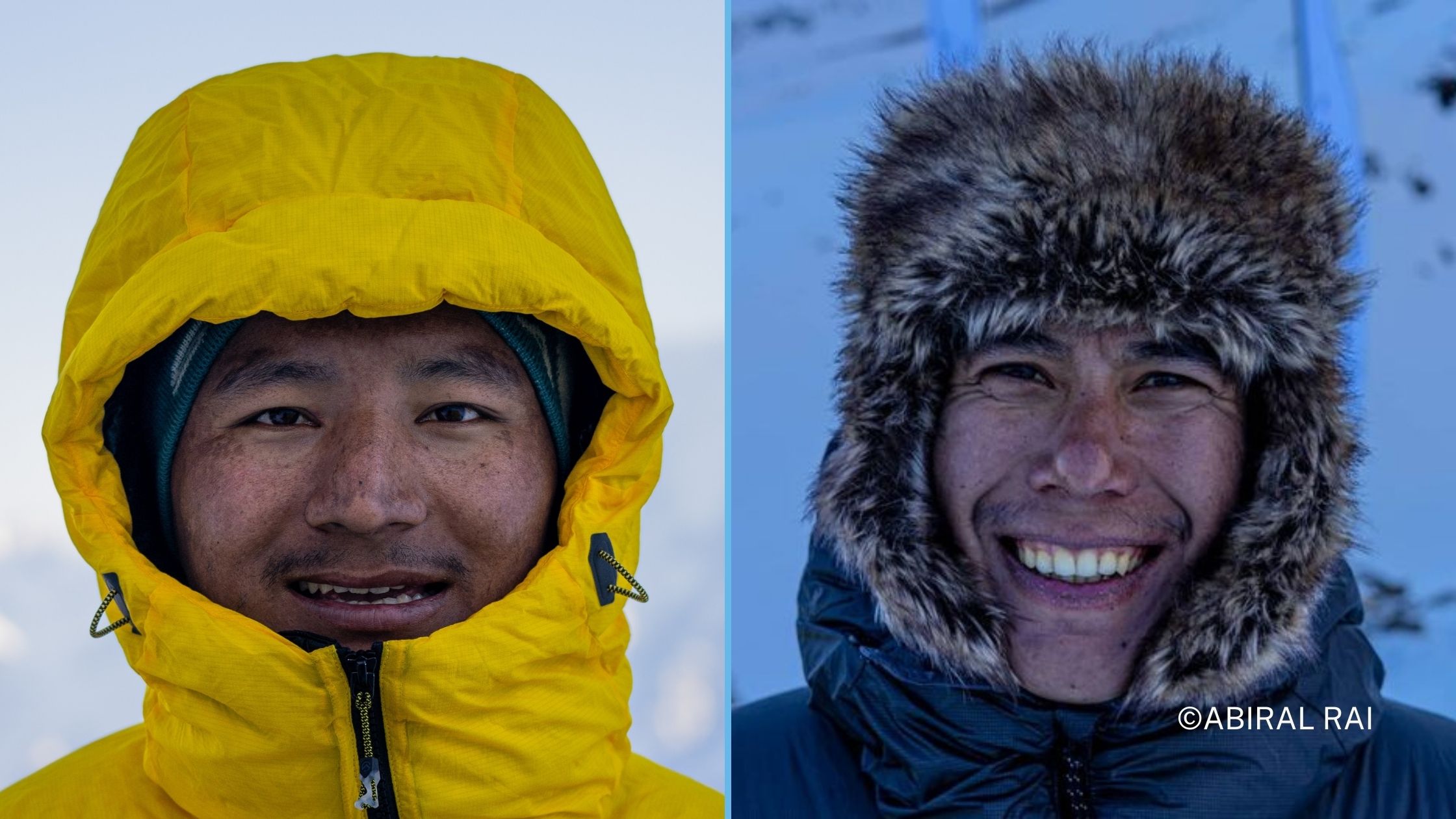 There is much hype in the Himalayas with two all Nepali teams en route to Pakistan for a record-setting winter ascent of Mt K2 (8,622m), yet right in their own backyard, two Nepali climbers are preparing to keep the records local.
Two Nepali mountain guides — Tenji Sherpa and Vinayak Jaya Malla — certified by the International Federation of Mountain Guides Associations (IFMGA) are preparing for the first all-Nepali Manaslu (8,136m) winter expedition. Climbing between December 21 and March 21 aligns with mountaineering's modern definition of winter. A strict following of this approach limits climbers from arriving at Base Camp prior to the noted date. As such, Sherpa and Malla duo will be well into winter after training in Manaslu's Gorkha district which has been quiet as COVID-19 pandemic essentially closed the Himalayas until late October.
With support from the holder of the record for climbing the world's 14 highest peaks within seven months, Nirmal Purja MBE "Nimsdai", Elite Exped, and Club 8000ers, Malla and Sherpa will climb alpine style without supplementary oxygen beginning early in the new year.
Purja has committed himself to provide a platform for those who seek to push their limits on an extreme adventure.
Though the first ascent of Manaslu was made by a Japanese climber and his Nepali guide in the Spring of 1956, the first successful winter summit on Manaslu through a normal route was made by Polish climbers Maciej Berbeka and Ryszard Gajewski on December 1, 1983. An exclusive Nepali team has yet to summit the mountain in winter.
The duo are no strangers to challenging mountains. Malla from Mallaj, in mid-western Nepal, excels as a high-altitude freelance guide with known strength as a technical climber. He has led successful expeditions on Mt Everest, Mt Lhotse, Mt Manaslu, and Mt Ama Dablam. Beyond the borders of Nepal, Malla has experience climbing the European Alps as well as in India.
Likewise, Tenji Sherpa, former climbing partner of legendary alpinist Ueli Steck, gives exclusive credit to the Swiss Machine for enhancing his professional climbing career. He was the first and remains the only Nepali to summit the Cholatse North Face. He has summitted Mt Everest six times including once without oxygen in addition to Lhotse, Manaslu, Lhakpa Ri, Nuptse, and Ama Dablam.
Though self-supported, Malla and Sherpa will not be alone in their attempt. Simone Moro, from Italy, has returned to Manaslu for his third attempt on the world's eighth highest mountain along with Spanish climber Alex Txikon famed for winter ascents of Everest (2018, 2020) and K2 (2019).
---
Originally published on "The Himalayan Times", https://thehimalayantimes.com/nepal/two-nepali-mountain-guides-on-mt-manaslu-winter-expedition-in-alpine-style/, Accessed on December 20, 2020
---