Nepali mountaineers cancel Manaslu summit bid
Published on February 5th, 2021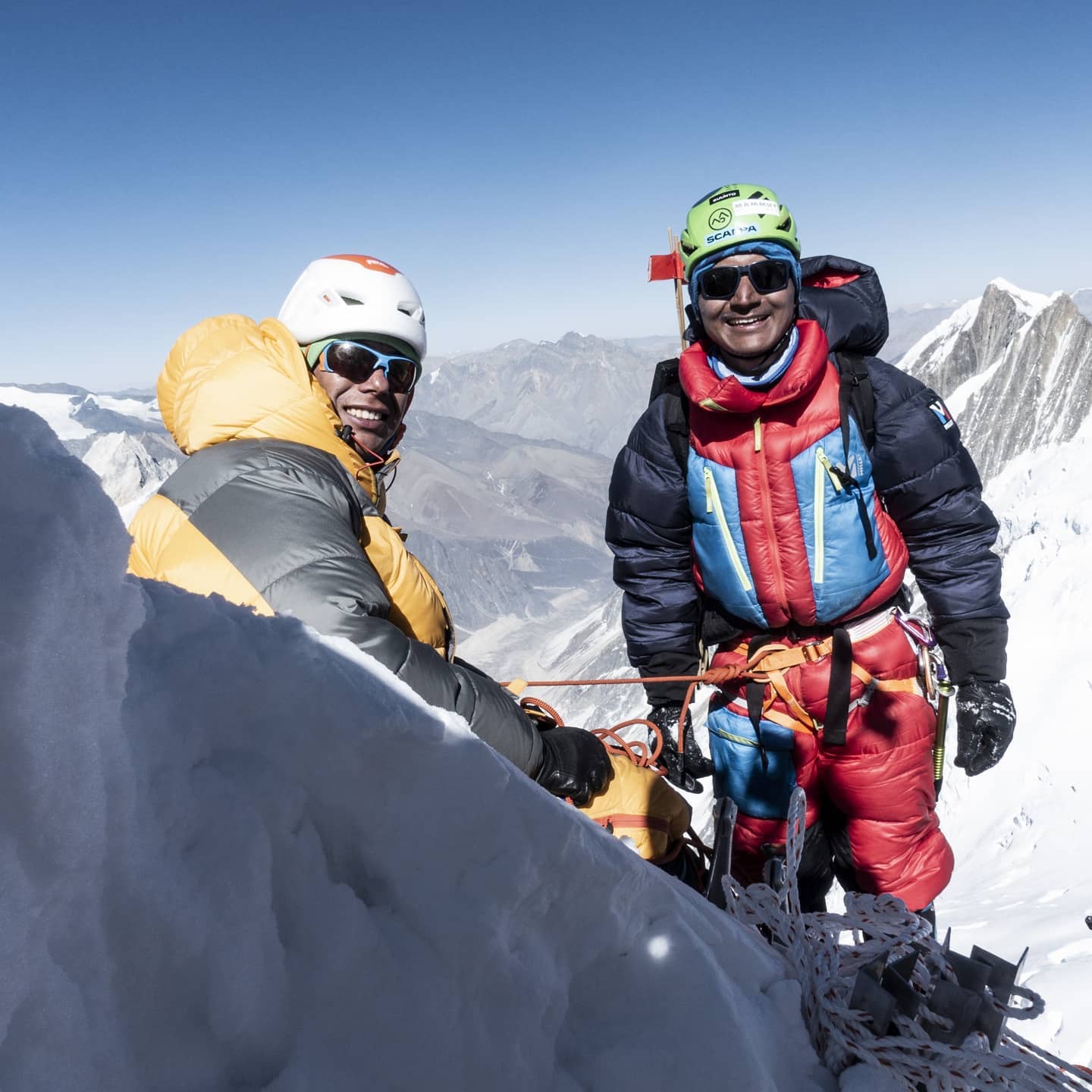 Nepali mountaineers Vinayak Jaya Malla and Tenji Sherpa have decided to discontinue their bid to climb Manalsu this year.
Both internationally certified mountain guides (IFMGA), Sherpa and Malla arrived in Gorkha district late in December 2020 to attempt to climb the eighth highest mountain in the world in the alpine style.
The team trekked, experienced the arrival of winter and broke the trail to the base camp through heavy snow early in January, paving the path for others who followed.
The duo, however, hit a brick wall on the way to Camp II where they encountered an impassable crevasse at around 6,200 m on January 27 along the standard route on the Northeast Ridge.
As they would need ladders to cross the crevasse, the duo decided to cancel their summit bid.
---
---
"We are quite gutted," says Malla. "We tried a lot to get around the crevasse but it was just not possible. With the weather expected to get worse, we decided to call off our expedition."
Malla says that if they were using fixed ropes, there might have been a chance for the summit, but with the duo attempting it in the alpine style, they decided it was better to call off their climbing bid and head home.
With elements beyond their control, the snow conditions, and the forecast ahead, the team is walking off the mountain safely ascertaining that the alpine style (no fixed ropes, fast and light climbing) on Manaslu is not possible this season.
---
Originally published on "Online Khabar", https://english.onlinekhabar.com/nepali-mountaineers-cancel-manaslu-summit-bid.html, Accessed on February 05, 2021.
---
P H O T O G R A P H S   B Y : ABIRAL RAI